Jam & Preserve
Jam & Preserves
Since its establishment, AOHATA Corporation has developed new products, always taking initiative ahead of the times. In addition to the "Aohata55Jam" series of lightly-sweetened jams, the first low-sugar-content jam in Japan, Aohata Corporation has developed products which have met a variety of customers' needs preemptively, including low-calorie jams and jams made with fruit and juice instead of additional sugar.
Aohata is a technique-oriented company with highly original food manufacturing techniques that other companies do not possess. These include using vacuum condensing equipment and the HTST (high temperature short time sterilization method) process. In addition, our plant is dedicated to the manufacturing of low-sugar-content jams with production lines and a clean packing room.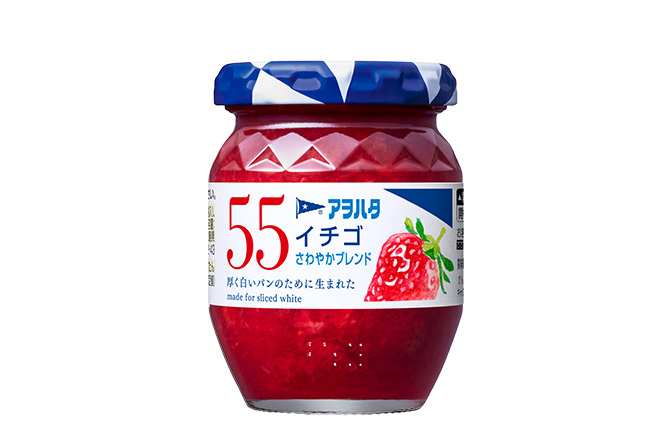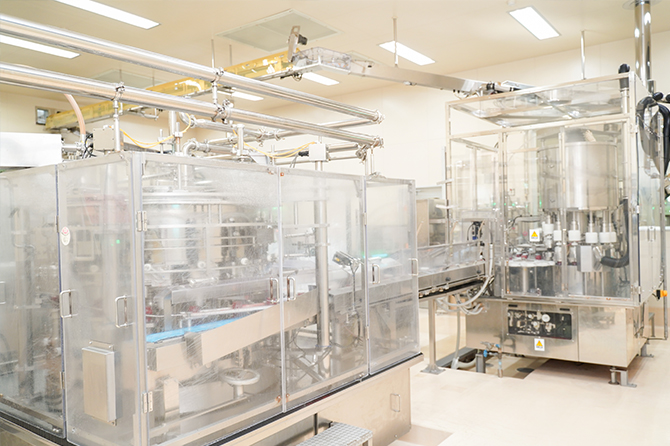 ・

Adoption of manufacturing processes that allow for the original fruit flavors to be maintained in the jam.

・

Adoption of environmentally friendly "light-weight jars" and easy-to-remove paper labels.

・

Aiming to produce "user-friendly products for as many customers as possible" by adopting easy-to-hold polyhedral shaped jars with Braille.

・

The low-sugar-content "Aohata55Jam" series which was first developed in Japan in 1970.
Leading the market with low sugar jams.
"Aohata" is Japan's top brand in the jam manufacturing industry. In particular, our market share of home use bottled jam is approximately 50%, while that of low-sugar-content jam is approximately 70%.
Anticipating that the sugar-content in jam will continue to lessen in the future, Aohata expects our share to further increase on the strength of our early manufacturing knowhow.
In the future, Aohata will strive to increase not only our share of home use jams but also our wholesale share and establish a leading position in the jam manufacturing industry.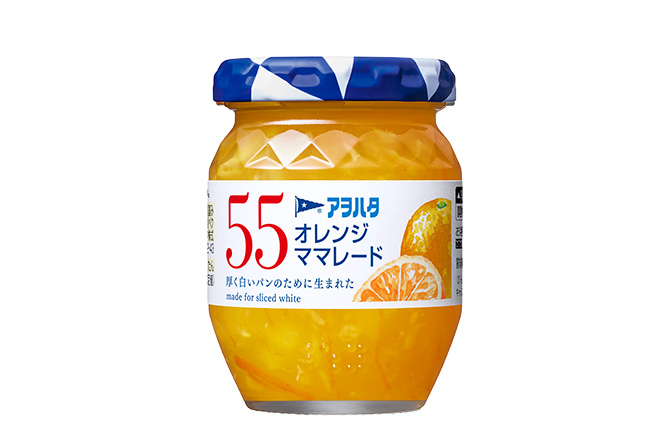 Aohata Corporation / Jam Factory
1-2-43 Tadanouminaka-machi
Takehara city, Hiroshima
729-2316
TEL:0846-26-0586
FAX:0846-26-2788
Products
Orange marmalade, Strawberry jam, Blueberry jam and Portion-pack jams of various kinds.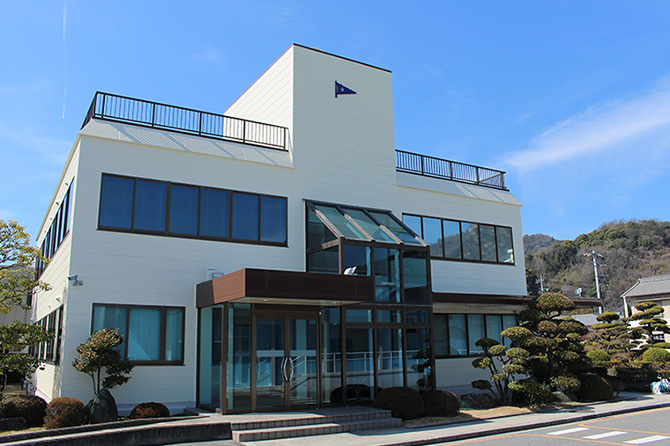 Fruit Preparations
Cakes and pies with a plenty of fruit, fruit yogurt and ice cream are joyful deserts and they add color to our daily diets. Among processed fruits, fruit preparation is an essential part of creating the ingredients for the products of industrial dairy companies, confectionery companies and breadmaking companies. The main feature of our fruit preparations is freshness. The fruit used in our products is so fresh it is as if the fruit has just been picked in the field. An important task for us is the utilization of aseptic technology in the fruit preparation process, keeping it as fresh as possible by cooking it for as briefly as possible. Aohata continues with an approach to strengthen our fruit preparations business through the maximization of fruit blending technologies, production and quality control, as well as product development capability, gained through our long experience in jam and canned fruit manufacturing.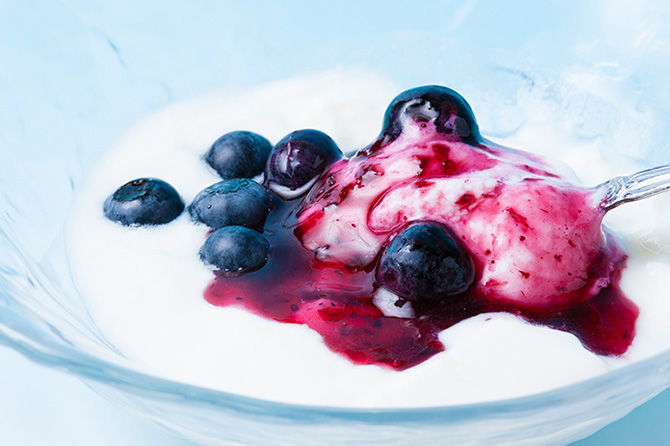 The advantages of our sterile-filling aseptic technology.
①

Contents retain their freshness and original flavor because they are not exposed to open air during production and the package is filled under sterile conditions.

②

Contents are rapidly cooled immediately after pasteurizing, flavor and freshness are not lost, even in the largest size containers.

③

A variety of convenient, easy-to-use, simple-to-open, and recyclable containers are available to meet customers' needs.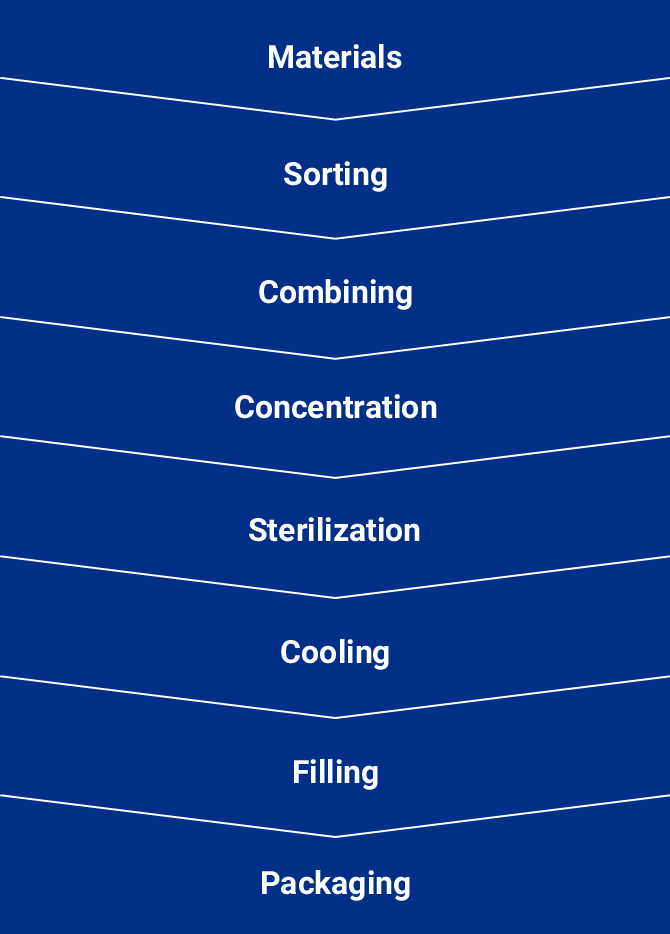 Manufacturing Flow
Aseptic Container System
Our Aseptic Container System technology's sterile condition enables us to ensure the highest quality as we fill even the largest containers.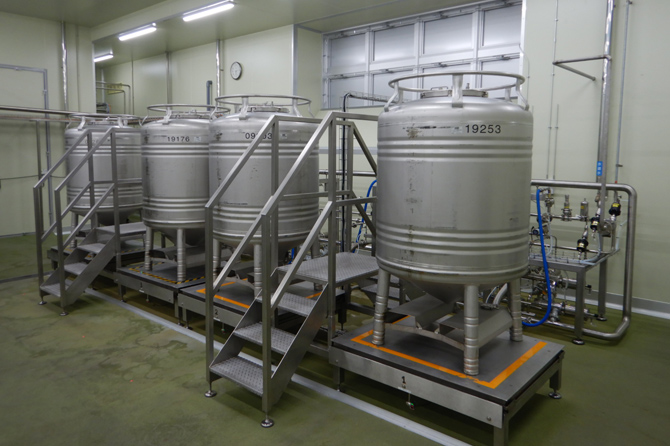 Ready to Eat Food
Since 1962, working in cooperation with the Kewpie Corporation, Aohata has developed and produced a variety of pasta and other cooking sauces, driving growth in this category.
Products
Nursing care food, soups, stews, curries and more